Follow us on

Twitter

for latest lab news
10/15/2020

Welcome our new
postdoc
Dr. Zhenbin Hu! Dr. Hu received his PhD from Nanjing Agricultural University.


08/27/2020

Our lab has moved to the newly renovated space on the second floor of Macelwane! Check out our new lab space and student office.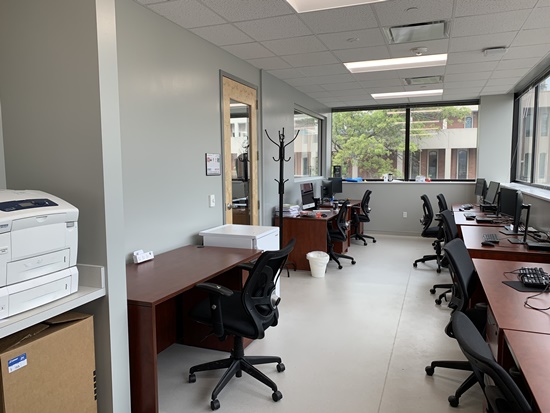 08/17/2020

Welcome our new graduate student Junhao Chen! Junhao received his BS and MS degrees from Zhejiang A&F University in China.

05/01/2020

PhD student Zhaolian Lu passed her dissertation defense with distinction and received 2020 Outstanding Graduate Research Award.
Congratulations to Dr. Lu!


04/09/2020

Graduate student Yu Zhan passed his Doctoral Oral Exam. Yu is officially a PhD candidate in SLU Biology
.
Congratulations to Yu.
08/23/2019

Congratulations to our STARS trainee Nicholas Schulze, from Saint Louis University High School, for the Partnership of Research Institutions Award for Excellence in Research for his summer research project in my lab "Identification of Novel Genes in Budding Yeast."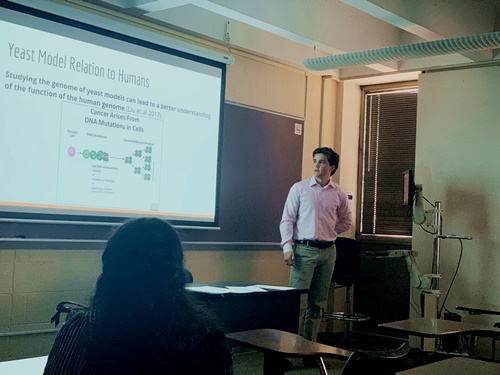 06/10/2019

We welcome two STARS students, Nicholas Schulze and Shalini Yagnik, to join our lab this summer!
05/06/2019

Ph.D. student
Zhaolian Lu presents a poster at 2019 Annual SLU Sigma Xi Research Symposium. She was awarded "Winner" in Graduate Life and Biological Sciences (GB).
Congratulations!
04/13/2019

BCB student Judith Rodriguez
presents a poster at Grad Cohort for Women 2019 in Chicago.